Please be advised our Administration Office is closed until further notice to comply with the directive to work from home.Customer service is still available by phone however, at our regular hours.
Codiac Transpo customers are asked to only use transit on an as-required basis. If you are sick or have traveled outside of the country in the last 14 days, please stay home. 
All customers must use the back door when entering the bus. 
Effective Friday, March 27 - Route #73 West Main is cancelled until further notice.
Effective Monday, March 30 - A restructured service plan will be implemented with service from Monday to Saturday from 6:30 am to 11 am and 2:30 pm to 7 pm.
Effective Monday, March 30, there will be a maximum of six passengers permitted on each bus. 
Effective Sunday, March 29 - All Sunday service cancelled.
We thank the public for their ongoing cooperation and understanding as this situation unfolds.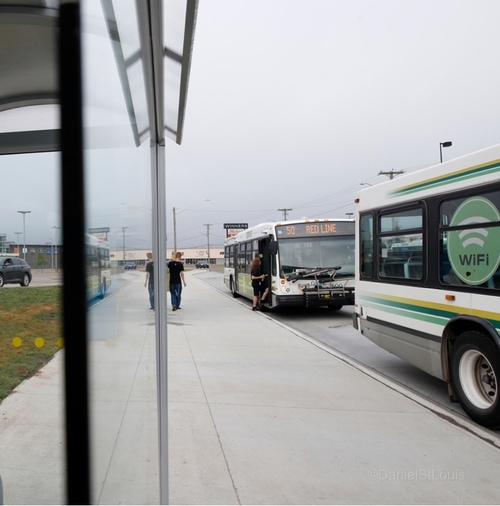 Schedules & Routes
Get to where you need to go easily with interactive trip planning and real-time bus location maps. See where the bus is, how long it will take to get to your stop and view individual schedules.
Trip Planner
Make transit easy with our Orientation to Transit classes. Sign up your group for a class today to learn about our transit system and how simple it can be to travel around Greater Moncton.
Read More
Active Transportation
Taking public transit helps you stay active and healthy. Whether it's walking or wheeling to and from your bus stop, there are lots of ways transit can increase your activity level.
Read More